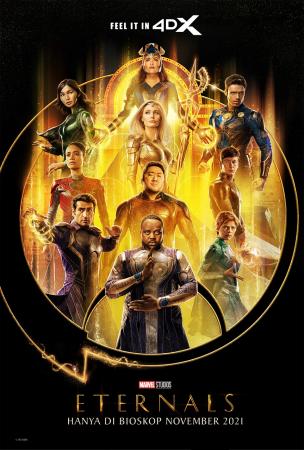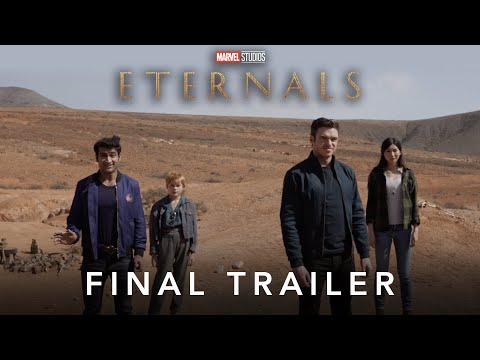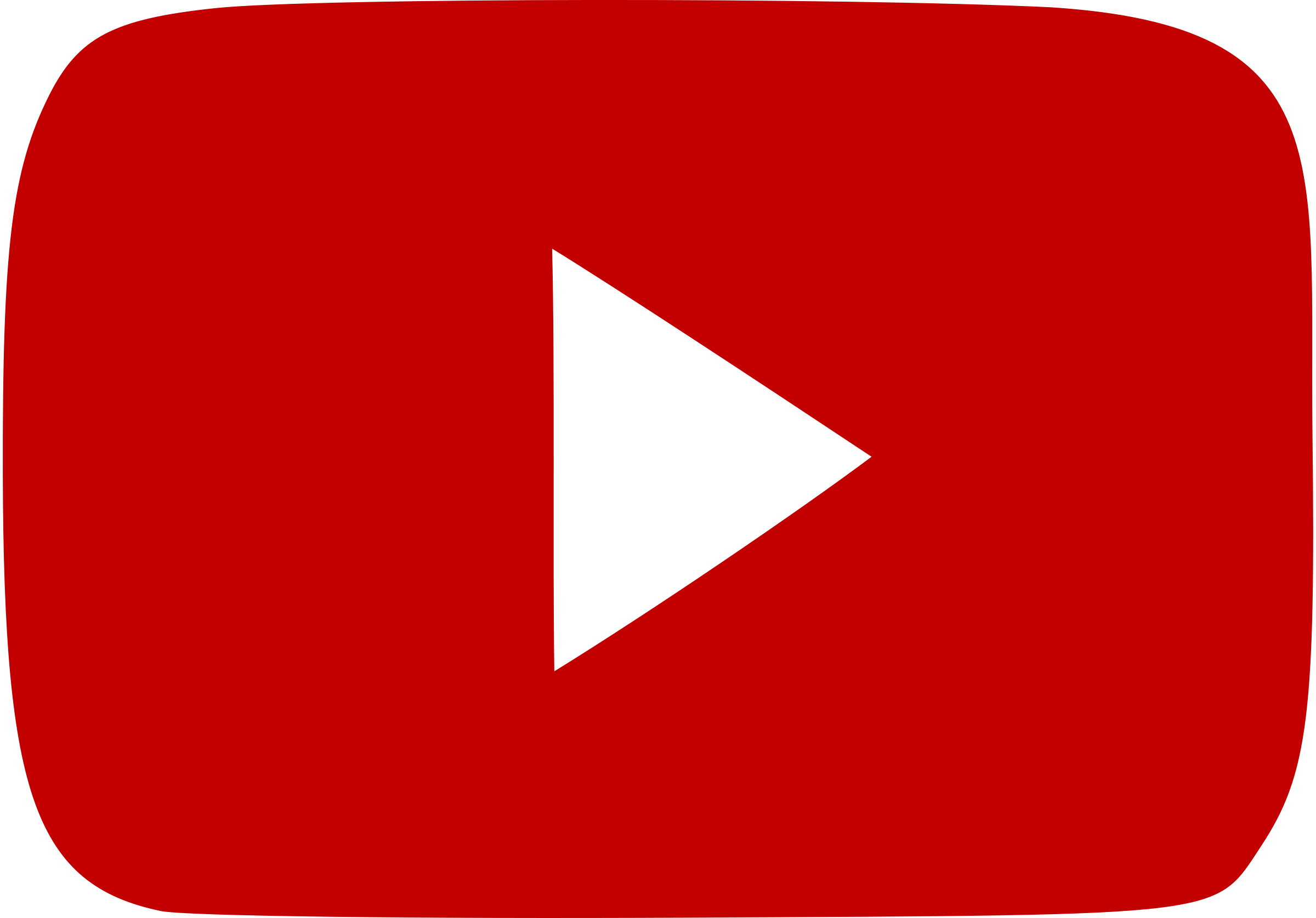 ETERNALS
STARRING : Angelina Jolie, Salma Hayek, Brian Tyree Henry, Ma Dong-seok
DIRECTOR : Chloé Zhao
CENSOR RATING : 13+
GENRE : ACTION
LANGUAGE : English
SUBTITLE : BAHASA INDONESIA
DURATION : 157 Minutes
Nasib umat manusia ada di tangan mereka.

Eternals tim Pahlawan Super yang memukau dari Marvel Cinematic Universe. Menceritakan kisah epik, yang telah berlangsung selama ribuan tahun, menampilkan sekelompok pahlawan abadi yang dipaksa keluar dari bayang-bayang untuk kembali bersatu melawan musuh tertua umat manusia, The Deviants.

the fate of humanity lies in their hands.

Marvel Studios' "Eternals" welcomes an exciting new team of Super Heroes to the Marvel Cinematic Universe. The epic story, spanning thousands of years, features a group of immortal heroes forced out of the shadows to reunite against mankind's oldest enemy, The Deviants.