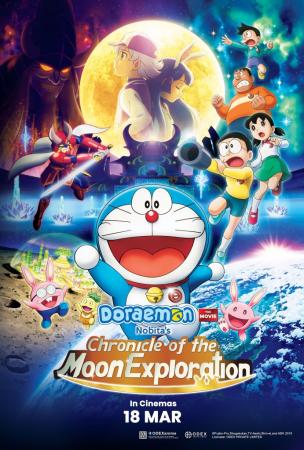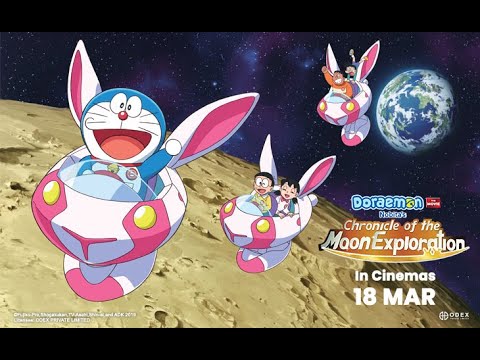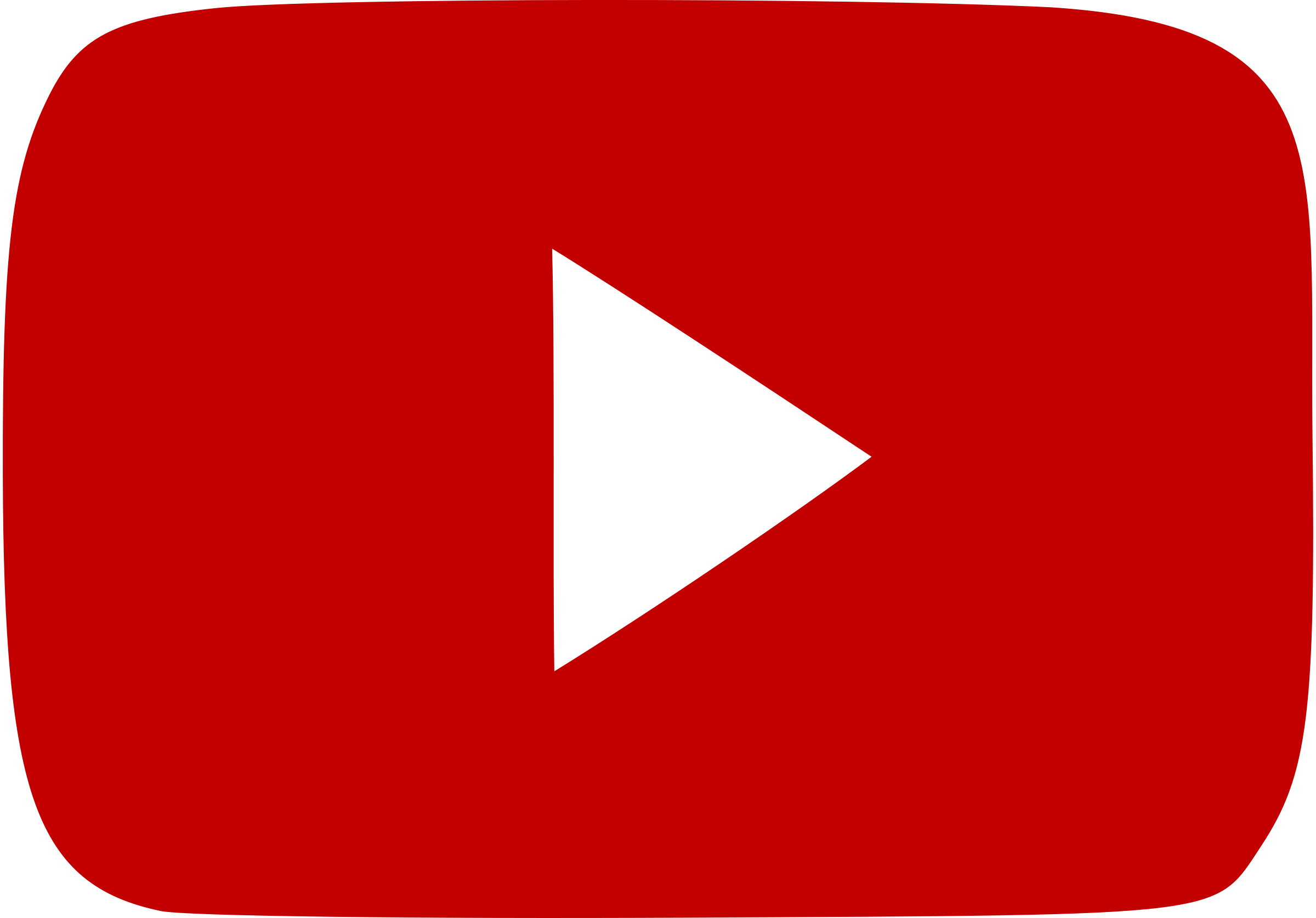 DORAEMON THE MOVIE: NOBITA'S CHRONICLE OF THE MOON EXPLORATION
STARRING : Junko Minagawa, Megumi Oohara, Subaru Kimura, Tomokazu Seki, Wasabi Mizuta, Yumi Kakazu
DIRECTOR : Shinnosuke Yakuwa
CENSOR RATING : SU
GENRE : ANIMATION
LANGUAGE : Other
SUBTITLE : ENG & BAHASA IND
DURATION : 111 Minutes
Pada awalnya, teman-teman Nobita menertawakannya ketika dia mengatakan kepada mereka bahwa dia telah melihat bulan menguning dan melemparkan bayangan putih. Tetapi setelah Doraemon menggunakan "History Explorers Club Badge" padanya, mereka menemukan bahwa ada seorang gadis misterius yang tinggal di sisi terjauh bulan. Nobita, Doraemon dan teman-teman kemudian melakukan perjalanan eksplorasi bulan tetapi Diabolo dan bawahannya Goddard menghalangi mereka.

At first, Nobita's friends laugh at him when he tells them that he has seen the moon turn yellow while casting white shadow. But after Doraemon uses a "History Explorers Club Badge" on him, they discover that there is a mysterious girl living on the far side of the moon. Nobita, Doraemon and their friends then go on a moon exploration journey but Diabolo and his subordinate Goddard stand in their way.
SCHEDULES
*Schedules are subject to change without prior notice
No schedule on selected date.
SUMMARY : Location:
-
| Date:
Sat, 28 Mar 2020
Movie:
DORAEMON THE MOVIE: NOBITA'S CHRONICLE OF THE MOON EXPLORATION
| Class:
-
| Time:
-