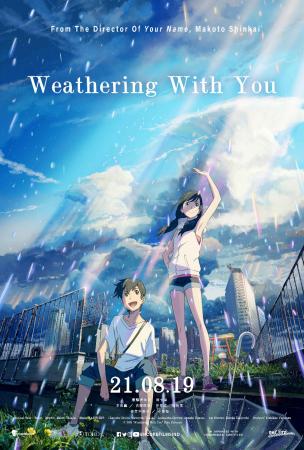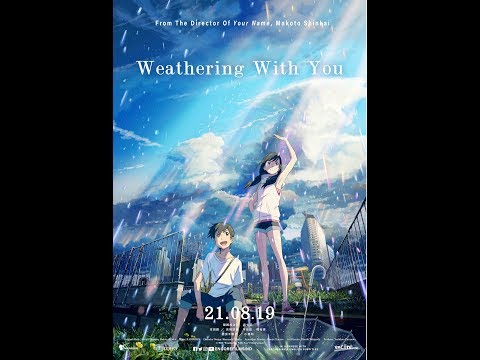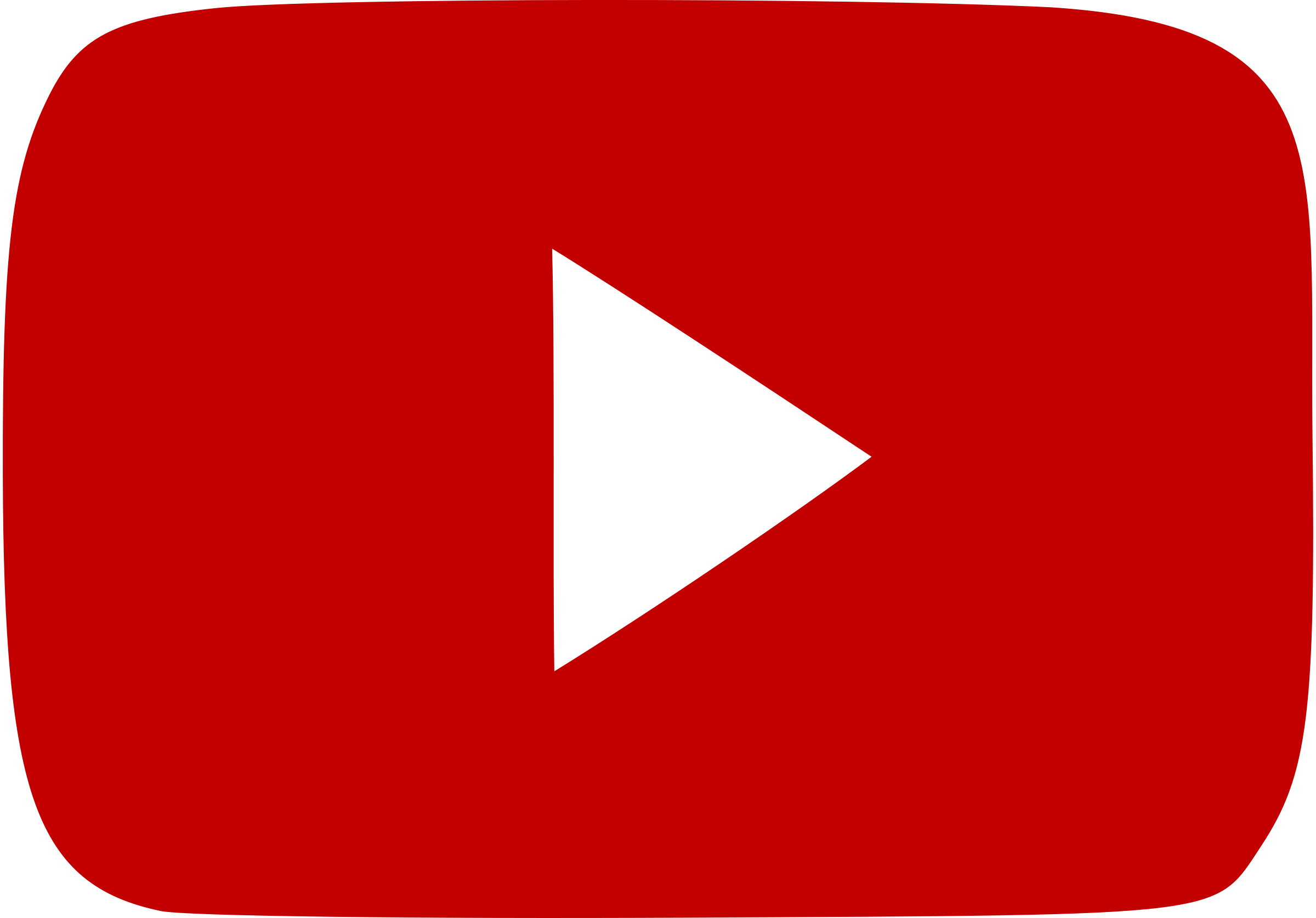 WEATHERING WITH YOU
STARRING : Kotaro Daigo, Nana Mori, Chieko Baishô
DIRECTOR : Makoto Shinkai
CENSOR RATING : 13+
GENRE : ANIMATION
LANGUAGE : Other
SUBTITLE : BAHASA INDONESIA
DURATION : 112 Minutes
seorang anak muda dari desa terpencil di Shikoku, yang meninggalkan rumah dan memutuskan untuk tinggal di Tokyo. Dalam perjalanannya, dia bertemu dengan Keisuke, seorang pria aneh yang menawarkan bantuan kepadanya. Merasa aneh dengan orang tersebut, Hodoka memutuskan untuk mencoba mencari peruntungan yang lain. Namun dia menghadapi kesulitan yang datang silih berganti dalam perjalannya. Setelah beberapa kali tidur di jalanan karena tidak ada orang lain yang bias dihubungi, Hodoka memutuskan untuk menghubungi Keisuke. Hodoka mendapatkan tawaran bekerja sebagai penulis majalah lokal milik Keisuke yang membahas supernatural dan hal hal aneh. Selama di Tokyo, Hodoka selalu diikuti cuaca aneh dimana hujan turun tiada henti. Saat menulis sebuah cerita, dia mendengar kisah pengendalian cuaca. Dia berusaha mencari kebenaran dari legenda urban di mana ada seorang gadis muda yang memiliki kekuatan
untuk menghentikan hujan dan membuat langit menjadi cerah kembali. Pencariannya ini membuatnya bertemu dengan Hina Amano, seorang gadis yang memiliki kekuatan luar biasa yang dapat mengendalikan cuaca.

When small town high schooler Hodaka Morishima makes a go at living on his own in Tokyo for the first time, it isn't long before he finds steady work writing for a local magazine focused on all things strange and supernatural -- but the most interesting thing happening in the boy's life is the unusual weather. Rain's common enough in the city that at first, no one makes much of the recent torrential showers that never seem to end, but unbeknownst to nearly everyone, a young girl named Hina Amano who has the ability to control the weather walks among them.
SCHEDULES
*Schedules are subject to change without prior notice