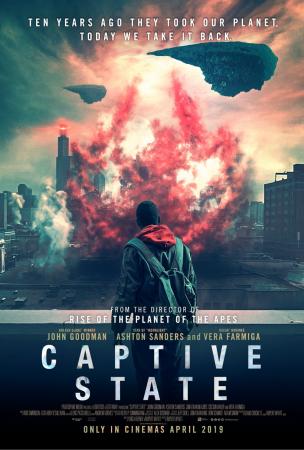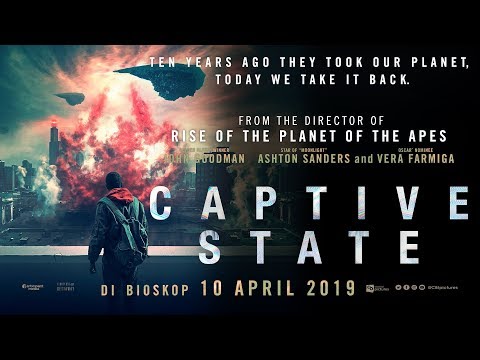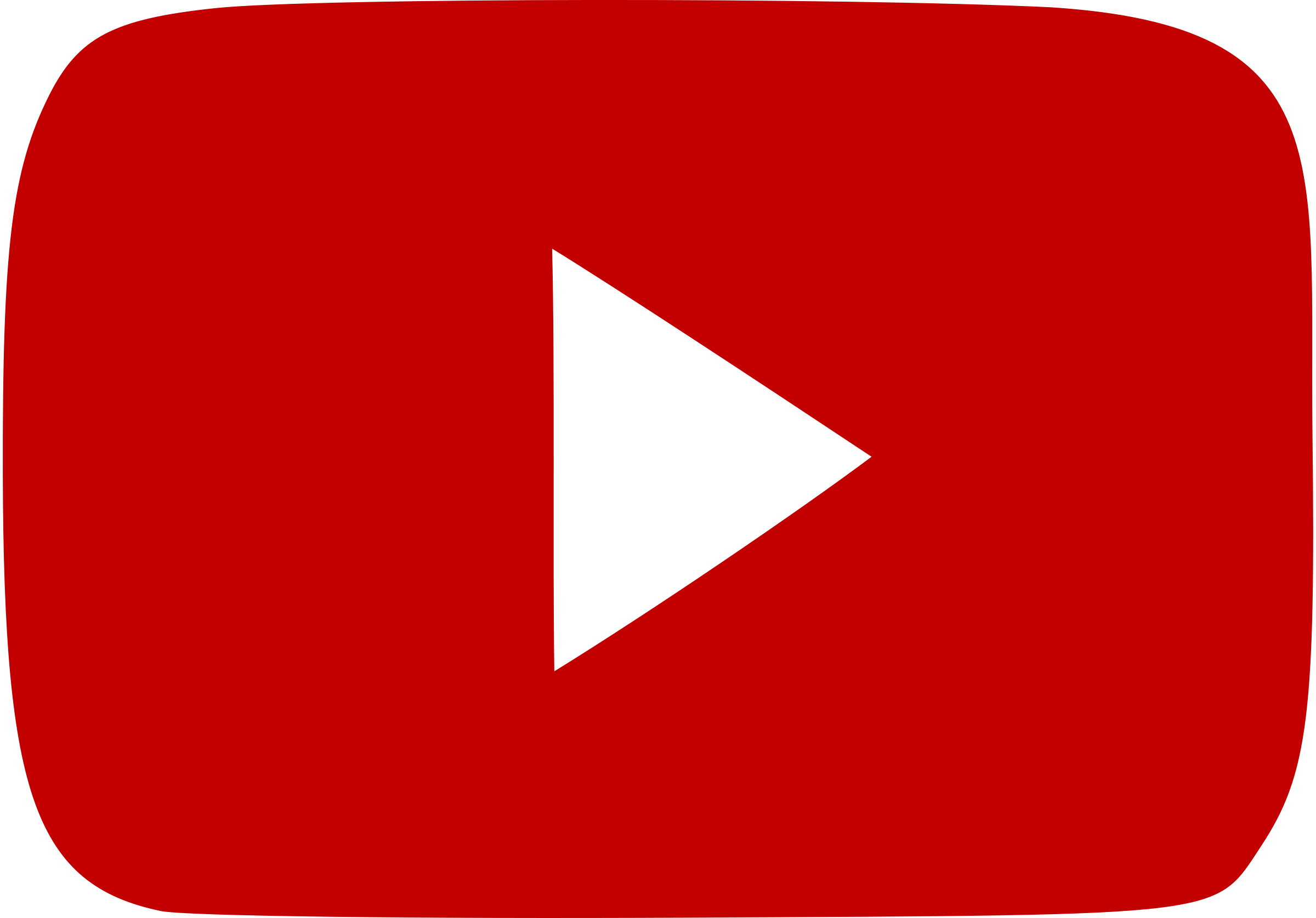 CAPTIVE STATE
STARRING : John Goodman, Ashton Sanders, Jonathan Majors
DIRECTOR : Rupert Wyatt
CENSOR RATING : 13+
GENRE : SCIFI
LANGUAGE : English
SUBTITLE : BAHASA INDONESIA
DURATION : 110 Minutes
Film action sci fi dari sutradara RISE OF THE PLANET OF THE APES
Kekuatan luar angkasa menguasai bumi, memperbudak manusia dengan kedok mengususng persatuan serta kedamaian. Seorang Police Officer Chicago bernama Mulligan (Goodman), yang bertugas menyatukan dunia melawan musuh ekstra-terestrial (Alien). Dia merekrut Gabriel (Sanders), putra muda seorang prajurit gugur yang bergabung dengan kelompok pemberontak dengan sebutan Phoenix. Mampukah mereka melawan menjatuhkan kekuasaan alien ini?


Sci-fi action from the director of RISE OF THE PLANET OF THE APES
An extraterrestrial force occupies the world, enslaving humanity under the guise of peaceful unity. Chicago Police Officer Mulligan (Goodman), who is tasked with uniting the world against the extra-terrestrial enemy. He recruits Gabriel (Sanders), the young son of a fallen soldier who joined a rebel group called Phoenix.

SCHEDULES
*Schedules are subject to change without prior notice